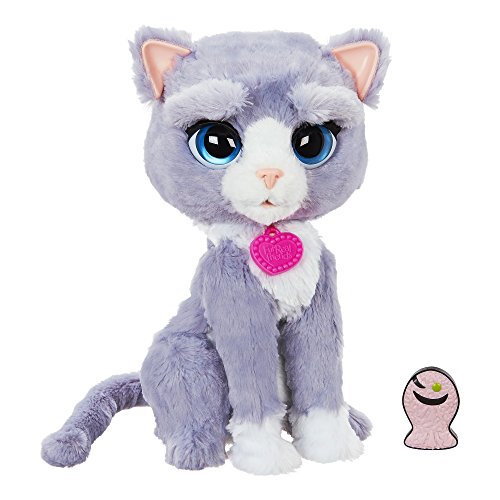 FurReal Friends Bootsie is an interactive fluffy kitty with an oversized personality — in fact, this furry feline's large expressive eyebrows are a good indicator of her many moods.
In this review, we will take a look FurReal Bootsie, detailing her features and operation and what makes this super soft, silvery gray kitty a great pretend pet to own.
Because a kitty, in general, is known for its spirit of adventure, its curiosity and exploration, its independence as well as waiting for the right moment to act — we will see how close Bootsie's personalities are to the real thing!
What's in the Box?
If you decide to purchase Bootsie, here is what you get in the box.
1 – FurReal Friends Bootsie Kitty
1 – Fish Sushi Treat
4 – AA Alkaline DEMO Batteries
1 – Pet Care Guide
FurReal Friends Bootsie Features
Bootsie is a value-priced, interactive plush pet toy option for any young pet lover who like kittens, who may suffer from allergies, or is in a home, apartment or condo where pets are not permitted. She is also a great introduction to pets for younger animal lovers who hope to get a real one in the future.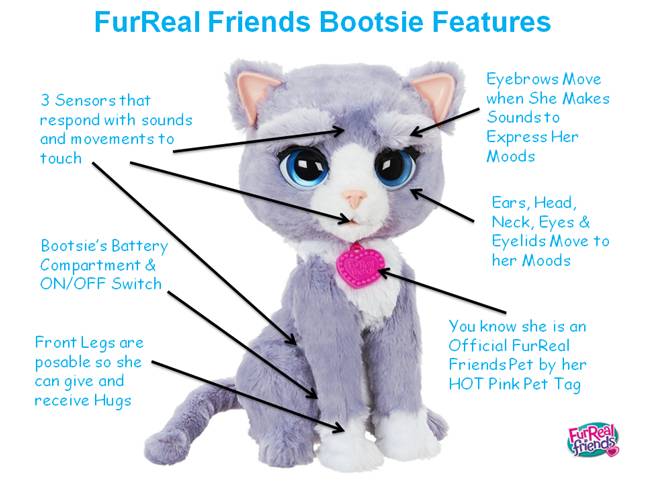 Bootsie has three (3) sensors that are activated when you play with her. One light sensor is located at her forehead, between her bushy eyebrows, one is located at her mouth and one is located at her tummy.
When you wave your hand in front of her face, she may be happy, hungry, playful or she may be just a little cranky depending on her mood.
Hugging her and rubbing her tummy makes her purr with pure delight. She likes to be picked up and will love you back.
You will make Bootsie mad if you press her tongue quickly 2 times. She would probably rather have a fish treat in her mouth than your finger. But no worries, she does not bite.
Bootsie makes a number of sounds that are also perfectly syncronized with the positioning of her eyebrows. She will purr, meow, coo, whimper, says a couple of phrases like "see you later", chomp, chew, growl, whine and hiss.
If you ignore Bootsie for a minute or more, she will automatically go to sleep, taking a nap until you wake her by feeding her or picking her up.
She has thick fluffy fur over a hard plastic shell that makes her durable for some serious play.
Her front legs are movable at the shoulders and her head, eyes, eyelids, eyebrows, ears and neck move corresponding to her sounds and her moods.
She comes with a hot pink, official FurReal Friends collar tag.
FurReal Friends Bootsie Ownership Guide
This fluffy gray kitty measures approximately 12.9 x 12.0 x 5.9 inches and weighs about 3 pounds with batteries installed. FurReal Friends Bootsie is recommended by the manufacturer for Ages 4 and older.
She needs four (4) NEW AA-Alkaline batteries to fully appreciate all she has to offer. Hasbro has included 4 AA-Alkaline DEMO BATTERIES that are

not

full strength and are generally used for "Try Me" in-store purposes only.
The battery compartment for Bootsie is located on her underside beneath a Velcro section of fur and is accessible with a Phillips head screwdriver provided by you.
In the same location is the ON-DEMO-OFF switch that allows her to operate. To conserve battery power, she should be turned off when not in use.
Because Bootsie has electrical battery operated features, she is not machine washable and should not be exposed to water or direct sunlight. To clean her, just GENTLY brush any dirt from her fur or use a clean dry cloth. Do not use any spot cleaners or detergents.
After one minute of inactivity, Bootsie will go to SLEEP. To reactivate her features, either feed her or pick her up. The light sensor on her forehead will not work when she is asleep.
Bootsie is made for Hasbro outside the U.S. and is imported.
Conclusion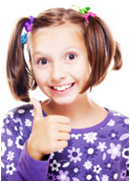 As an option for interactive play, this lovable kitty, has many more personalities than some other toys largely due to her eyebrows working in concert with her sounds, head motions and eye movements. This adds to the authentic feel of owning a real kitten for younger pet lovers.
The sheer delight for kids will come as they discover what makes Bootsie happy, surprised, excited, shy, hungry and sometimes even angry.
Tempting this FurReal Friend with her fish-shaped sushi treat gets her making munching sounds and kids will come to understand what her many moods mean through interactive play. This is a good value considering the range of sounds Bootsie makes and she is a comfortable size and play weight for younger girl or boy kitten fans.